By Lord Tyler Sikov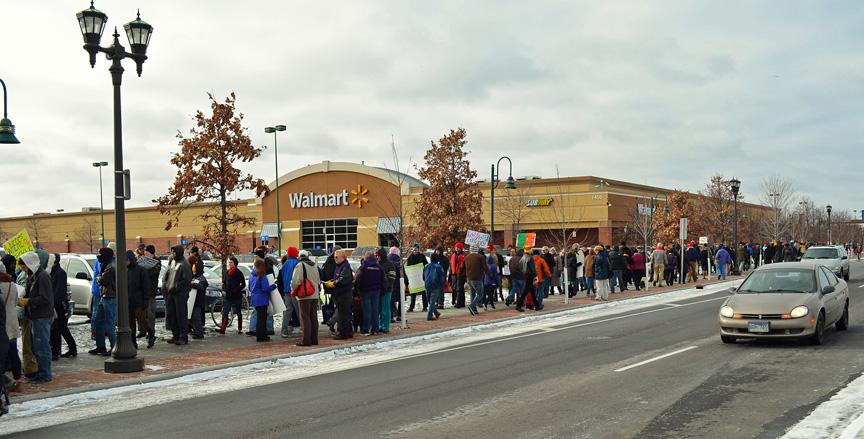 Yes, its true. I, the Lord, did something for the greater good. The day was Thursday the 25th of November in the year 2021. Very late that evening I was wandering past a location that was known for having lots of foot traffic. This night I noticed that there was not a lot of people wandering by, but there were a lot of people sitting on the sidewalk with tents and mobile fireplaces to keep themselves warm. I found it horrible that people would not want to be near these obviously homeless people. I understand that many people see them as dirty but having lived with literal pigs for a few years in the early 300 BCE's I don't see the un housed as dirty.
I approached someone near one of the edges of the group and asked if I could join them. This kind man said yes and we began talking about our lives. He said "Well, my kids are back at home but I need to get them something from the store, and as it is almost Black Friday, I felt like this would be a great time to get some good deals on presents." I found it incredible that even in as trying of times as he and his family must be going through for him to sleep on the streets in these frigid temperatures, he was thinking of getting his children something nice for the holidays as even kids living on the streets should believe in the magic of the holidays. I was also amazed that he and his family were able to call some hard section of concrete or asphalt home. I had never heard of this so-called Black Friday, but coming from a white guy to a white guy, regardless of their living arrangements seemed a bit racist but I have been told that punching down is not a good practice. As for the gifts he planned to get good deals on, the homeless communities must have some complex and difficult for outsiders to understand bartering system.
Once the clock struck midnight instead of some fairytale style transformation for a group of homeless people and their supporters into a city of affordable housing and strong social programs, a light turned on and everyone got up. We all walked into this large warehouse like building filled to the brim with food, toys, clothes and anything else you could want in where you will be living. To my knowledge the have repurposed a warehouse that was used to sell walls at one point, they turned it into a place for the less fortunate to live. As sad as it is to see businesses go under, I am grateful to the previous owners of WalMart for going out of business because of their misfortune, hundreds have found shelter. I said goodbye to the kind man who now has a place to bring his family in from the cold. I left the new homeless shelter feeling good about myself, yes, but feeling good for the state of humanity more.